Technical
Rotary Bushings
Gatco Rotary Bushings require very little maintenance. Only in severe applications or contaminated environments will they require re-greasing. Frequency of re-lubrication must be determined by the end user based on the environment, loads applied and running speed. When re-greasing, it is recommended that the bushing be filled with grease until contaminated grease purges past the seal on both ends. At start up, grease will continue to purge past the seals and will stop when the bearings have purged themselves.
Rotary Toolholders
Gatco Anti-Friction Rotary Toolholders are lubricated at the factory. Through simple basic maintenance procedures, GATCO customers can extend the useful life of their Rotary Toolholders by using the lubrication hole provided in the outer shell.
Purpose
Bearing Construction
One very critical aspect in the design of a machine tool is the proper choice of a rotary bushing or toolholder. Gatco designs and manufactures rotary bushings and toolholders for specific operations. During the design phase it is very important to choose the proper bearing construction for a particular application. As an example, line bore bushings require a very high degree of accuracy, therefore the bushing needs to incorporate class 7 or 9 angular contact bearings for precision runout. Milling operations do not require precision runout, but do require bearing construction that is durable and will accept heavy radial loads as well as shock loads, normally tapered roller bearing construction is recommended for this application. As demonstrated in the above examples it is very important to choose the correct bearing construction for the bushing or toolholder to be used. If you have questions as to what type of bearing construction is recommended for your operation contact Gatco's engineering department.
Seals
The method of sealing a rotary bushing or toolholder is very important. Consideration must be given to the environment in which the product will be operating. Seal selection is made based on many factors such as, coolants being used, the material being machined, whether the chip is coarse or fine and temperature considerations. Also a very important factor, is choosing the correct sealing element which will hold up and not deteriorate when certain coolants are used. Quite often due to high speed operation contact seals cannot be used due to the friction they create, in these cases non contact seals must be considered.
Alignment
One of the most common causes of pre-mature failure of virtually any bushing or toolholder is caused by mis-alignment between the spindle or toolholder and the bushing. Mis-alignment causes excessive radial loads causing friction heat and wear. Although the anti-friction bearings will accept a tremendous amount of radial load, if the mis-alignment is to great pre-mature failure will occur.
Lubrication
Satisfactory rotary bushing and toolholder performance is dependent upon good lubricants and correct lubrication practices. Most rotary bushings and toolholders will not require re-lubrication because the operation is not severe, but a lube provision is provided for re-lubrication if necessary. The lubricant performs the following important functions:
Forms a film between the rolling element and raceways and between the rolling element and the cage or retainer thereby minimizing friction and wear.
Protects the bearing surfaces against corrosion.
Dissipates heat generated by the bearing when operating under load.
Acts as a seal to limit the infiltration of contamination into the rotary bushing or toolholder.
Lack of lubrication or excessive lubrication will cause heat and premature failure of the rotary bushing or toolholder.
Recommended Lubricants
Grease = Alvania #2 Shell Oil
Oil = Mobil DTE Light or equivalent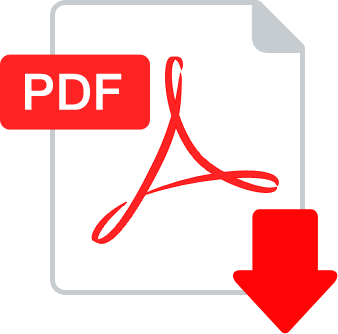 1009-1
Lubrication Information
Temperature
The operating temperature of a rotary bushing or toolholder results from the friction from the bearings, seals and, possibly from extraneous sources as well as heat dissipation from the adjacent components. Excluding extraneous heat, the operating temperature of a rolling bearing at medium speed and load is not high because the bearing friction is small.
In typical machine tool operations temperature is not a problem due to the slower speeds at which the machine operates. In situations where high speeds are encountered or increased temperature is anticipated consideration must be given to lowering the operating temperature. Quite often temperature can be lowered by incorporating non contact seals or connecting the bushing to an automatic oil lube system. If temperature rise is encountered contact Gatco's engineering department for assistance.
Load Capacity
Rotary bushings and toolholders can accept very high radial loads. Most series can also accept high thrust loads. Bearing capacities are normally considerably higher than any load that would be generated in a machine tool application. Refer to the speed and load tables for limitations. If your operation exceeds the load limitation on a particular bushing or toolholder contact Gatco's engineering department.