Line Boring
Description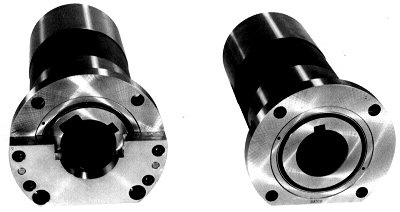 Gatco's Precision Line Boring Bushings are most commonly used to support line boring bars during machining. A typical application is the cam and crank bores in engine blocks, although they are well suited for any operation where close tolerances must be maintained and friction-free support is required. They help to achieve zero tolerances and can significantly increase a process CPK value. Machine downtime is reduced due to the quick-change, cartridge-style design of the bushings.
In operation, these bushings are mounted in a machine housing. The line boring bar passes through the inside diameter of the bushing and rotates friction-free supported by precision bearings. Since each application is unique, the bushings are designed and built to meet each customers specific needs. Many machine designs require the components which make up the bearing support be assembled directly in the machine housing. This requires that the housing be pulled off the machine, rebuilt and realigned, or rebuilt on the production line. In either case, considerable downtime is experienced.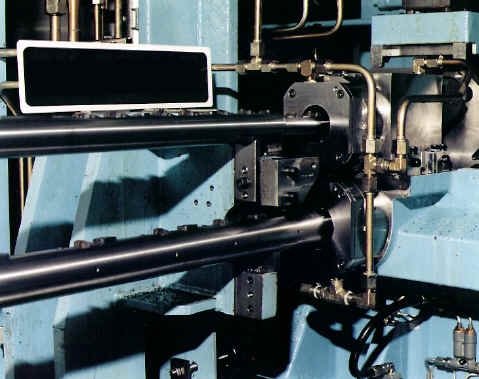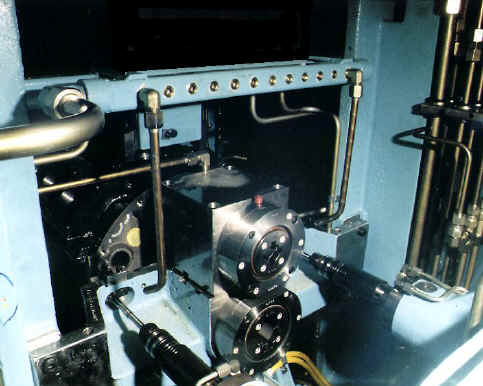 Gatco Bushings simplify this process and dramatically reduce downtime because the cartridge bushing can be slipped into the machine housing bore and bolted in place within a matter of minutes. Realignment is not required since the outside diameters of the bushings are tightly fit to the housing bores. Another advantage is that all adjustments are made at Gatco's factory and the bushings are ready to run once in place.
Features:
Quick-Change Cartridge Design
Built-In Precision
Friction-Free Rotation
Reduced Downtime
Consistent Part Quality
Improved Process Capability
Application Examples
Typical application shows boring bars being supported by Gatco's Precision Line Boring Bushing: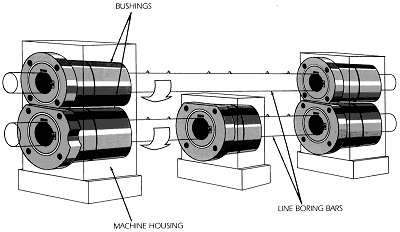 Design Information
Gatco Line Boring Bushings are made from high grade bearing quality steel. The units consist of a stationary outer case and an inner liner which rotates with the boring bar. Precision bearings are used in every bushing to provide close I.D. runout.
These bearings can handle any radial or axial load that may be generated and also provide the rigidity required to produce precision cuts. All bearing units are sealed to protect against contaminants.
Some of the special features available on Gatco Line boring bushings are drive keys, clearance slots, air purge provisions, timing leads and lockout mechanisms. Each critical dimension is ground and lapped to size and monitored throughout the entire process by statistical process control techniques. In addition, each unit is 100 percent inspected before shipping to the customer.
Gatco's Engineering Department can provide a special design to suit your specific requirements. Since all bushings are "made to order", Standard or Special Designs have the same availability and pricing.