Engineering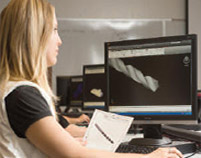 Gatco, Inc. offers a free design service for Rotary Bushings and Toolholders.
All design work is performed using computer aided design (Auto-Cad). Your special design requirements will be taken from design concept thru final manufacture. Our engineering department can make recommendations which will make your machine run at maximum optimization. Because of our CAD capability, if we are furnished with size and performance requirements, a special design can be prepared for our customers approval within hours. When requesting a special design, please provide prints and all pertinent information regarding the operation.
If you have an immediate need, over the phone engineering assistance is available.
Contact Gatco and send your requirements for an immediate design and quotation.
Available CAD Formats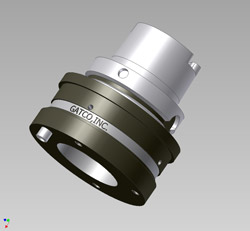 All of our product drawings are available in ".dwg", ".dwf" , ".dxf", and ".pdf" formats for inserting into AUTO-CAD or other CAD design programs. Just contact us and send us your request. We will email the file back to you immediately.
Typical Line Boring Bar Holder